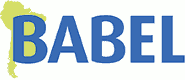 Lund University
Useful information
Support and assistance on arrival and during the period of stay
All international students are recommended to arrive in Lund on the official Arrival Day, which is approximately two weeks before the start of the semester.
During Arrival Day, international mentors will meet you at Copenhagen airport and at the railway station in Lund. You will recognise the international mentors by their light blue t-shirts with the Lund University logo. From the Lund train station you can take the free minivan shuttle service to the AF building where Arrival Day is held (this is a very short trip, around 10 minutes).
Be sure to bring your admission letter or your letter of acceptance and your passport. At the Arrival Day check-in you will receive a welcome package with useful information about Lund University and student life as well as the schedule for the
If you arrive after Arrival Day, you are welcome to visit the International Desk (located on the ground floor of the building at Stora Algatan 4) to check-in and get your welcome package.
Please note that in order to enrol into your programme and courses at Lund University, you need to attend the introduction meeting of your programme or course which usually takes place in the beginning of the semester.
Students who have confirmed housing through LU Accommodation will meet representatives from LU Accommodation to check-in and get their keys.
If you have any questions or need additional help during Arrival Day, you are welcome to visit the Information Centre located by the check-in desk. At the Information Centre you can get help with maps, questions about your student email account (StiL), printing etc. You are also always welcome to ask for help from Lund University mentors and staff available during Arrival Day.
As we welcome hundreds of international students on Arrival Day, there may sometimes be long waiting times and queues. We ask for your understanding and patience. However, if you have any questions, don't hesitate to ask the international mentors. They will be present all day and are happy to help you.
Halls of residence on offer
Erasmus Mundus students are helped for housing. Genereal information regarding houisng available at http://www.lunduniversity.lu.se/international-students/apply-fees-scholarships-housing/housing
Language courses on offer
Yes. http://www.lunduniversity.lu.se/o.o.i.s/24826
Information on the cost of living, climate and cultural events
Costs of living in Sweden are to be calculated on aprox 1 000 Euro per person and month (housing included). Access to sport facility at campus are discounted when accepted to Lund University. Summer months (june-august) 15C to 25C degrees. Autumn months (sep-nov) 0C to 15C. Winter months (dec-feb) -20C to 5C. Spring months (march-may) -5C to 25. Pre arrival guide available at: http://www.lunduniversity.lu.se/upload/international_students/apply_fees_housing/Pre-Arrival_Guide_HT2013_Exchange_Students_webb_23Aprl.pdf#search='student+guide'
Support to disabled people
Yes. http://www.lunduniversity.lu.se/international-students/apply-fees-scholarships-housing/faq-help-and-special-needs/students-with-disabilities
Monitoring Activities
Monitoring meetings each semester
Integration events organized by the University
Welcoming reception, welcoming meeting, additional events on faculty and central level during the semesters.