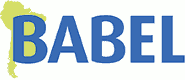 Adam Mickiewicz University
Useful information
Support and assistance on arrival and during the period of stay
Selection of students and teaching staff applying for individual mobility; adequate linguistic support (support of Spanish speaking staff); information and assistance to students and teachers: e.g. introduction to the host institution, academic advice to students, assistance with practical matters; booking accommodation, supporting issuing visa and residence permits, travel arrangements; appointment of academic tutors / mentors to guide teachers/students academically, facilitate their integration in the host environment – academic and cultural), monitor and assess their training progress; academic and organisational arrangements –academic tutor for every incoming student/staff at hosting faculty
Halls of residence on offer
Yes. Accomodation available at university dormitory: shared or single room for students and studios for staff and post-docs (all with internet facilities, in the centre of the city) will be pre-booked for request.
Language courses on offer
Yes. Polish language – 4 hours a week, free of charge during the whole academic year
Information on the cost of living, climate and cultural events
Costs of living in Poland are aprox 600 Euro per person and month (housing in university dormitory included)
Support to disabled people
Yes. Facilities for disabled students in students dormitory and all teaching premises. lt must be stressed that the university not only brings down structural barriers or offers special stipends to the disabled, but also buys teaching aids in particular for blind and visually impaired students. Since 2005, the contents of the AMU website can be listened to using Intelligent Web Reader application. Disabled students may also take advantage of an individually
designed physical-education programme.
Monitoring Activities
Monthly mandatory meetings
Integration events organized by the University
Orientation programe, seasonal events