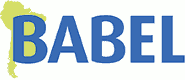 Ghent University
Useful information
Support and assistance on arrival and during the period of stay
The International Relations Office of Ghent University has an International Student Advisor who helps all incoming Erasmus Mundus grantholders with registration, visa and other administrative procedures. At faculty level there are also international officers and departmental coordinators. The IRO organizes Welcome Days right before the beginning of each semester and publishes a Welcome Guide for new international students each academic year. The IRO works closely together with ESN (Erasmus Student Network). Facilities offered by Ghent University: libraries, computer & internet classes, language centre, free acculturation programme for foreign students "Low Countries studies", advisory centre for students, student registration and curriculum office, student doctors, counseling of disabled students, job service, student restaurants, sport facilities, bicycle rent, social service, psychosocial advice and emergency centre. Student life offers options like student radio, choir, orchestra, etc. The Welcome Days are designed to make the transition to UGent and university life as smooth as possible. When the student attends the Welcome Days, he will find a wide variety of sessions, events, and social gatherings to help you get to know the university and city better, find answers to your questions, and make new friends. The Welcome Days are open to all NEW international students (exchange, degree and PhD) of UGent. The programme is free of charge; participation is strongly recommended. The Welcome Days are organised by the International Relations Office of Ghent University, in co-operation with the Province of East-Flanders, the City of Ghent, ESN Gent and many other helping hands.
Halls of residence on offer
The Ghent University Housing Department offers a large number of rooms and studios for international students and staff. The International Student Advisor informs the new international students about the procedure to reserve a room in the university halls of residence. Further assistance is offered to the students to find adequate housing.
Language courses on offer
Students who are planning to study in Ghent within the framework of an exchange project can take a preparatory course as part of the linguistic preparation of the exchange programme. In August and September, intensive day courses are organised at beginners' level and advanced level. Students can also take an evening course or a day course for beginners during the academic year. The evening course is different from the day course since it is especially developed for exchange students. Upon arrival at Ghent University Erasmus Mundus students should present themselves to the International Students Adviser at the International Relations Office, where they will receive a voucher for a course of Dutch. For the actual enrolment they will be referred to the University Language Centre (UCT). They are only required to pay 50 euro for the course book and administration costs. The University Language Centre offers courses in all modern European languages, but specialises in Dutch for speakers of other languages. The courses are a combination of class sessions and self-study. Students from abroad can also follow other languages apart from Dutch (e.g. English and French). The normal student reduction (more or less half price) applies to those courses.
Information on the cost of living, climate and cultural events
http://www.ugent.be/en/teaching/internationalisation/docs/welcomeguide.pdf
Support to disabled people
There is an office for assistance to disabled students which acts as an intermediary between disabled students, staff and fellow students concerning study and examination facilities, transport, accommodation, software support, etc.
Monitoring Activities
At the start of the academic year there is a welcome monitoring meeting for all new Erasmus Mundus Action 2 grantholders. During this meeting the students receive information about the general rules of the Erasmus Mundus Action 2 projects. After a general presentation there is an informal drink during which the students can get to know eachother and speak meet the Erasmus Mundus Action 2 staff at the International Relations Office. Following this meeting,
Integration events organized by the University
Before the start of each semester, the IRO organizes the Welcome Days for all new international students. New Erasmus Mundus Action 2 scholarship holders are also invited to a welcome monitoring meeting at the start of the academic year.